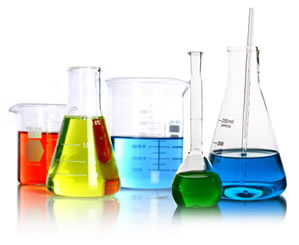 Your #1 Resource for Chemical Supplies
We are a full service chemical distributor providing, Chemicals, Raw Material, Reagents, High Purity Materials, Precious Metals, Pure elements. Various grades available (Reagent, ACS, USP, NF, TAC, Purified, Electronic, Semiconductor and Technical). We search out hard to find Chemicals and Compounds and will provide either the product , or in select cases, the source. Since 1968 Del Amo Chemical has offered attractive benefits such as:
Attractive Pricing
Quality Packaging
Prompt Delivery
Conscientious expediting and follow-up on ALL orders regardless of size.
Responsible certifying and labeling.
SDS and Specification Sheets on all orders when required.
Next day local delivery by our own trucks. Small orders may go common carrier.
You can have confidence that when you do business with Del Amo Chemical Company. Our enthusiastic & dependable service will be worthy of your trust.